The New Era of Fitness Is Approaching
May 25, 2022 by Speediance
The New Era of Fitness Is Approaching.
Staying in shape has never been more accessible, and with the best home gym equipment, you can create your very own fitness station in the comfort of your home. You know you can't just focus on one area, so we introduce you with the best home gym equipment —— SPEEDIANCE GYM MONSTER to help you get a full-body workout whenever you need, and that is suitable for experts and beginners alike to achieve the desired results.
Workout to your best, the SPEEDIANCE GYM MONSTER presents with notable features:
√ All-in-One smart home gym, all-round workout in one-stop station anywhere at any time
√ Digital weight system, 220lbs VS 1lbs targeted adjustment at your will
√ Dual direct motor driving makes Independent, even DUO playing available
√ Intelligent algorithm assisted, real-time detection and modification always on the way
√ Space-saving design makes folding and storage in between uses
√ 800+ exercise variations, free you from strength training guesswork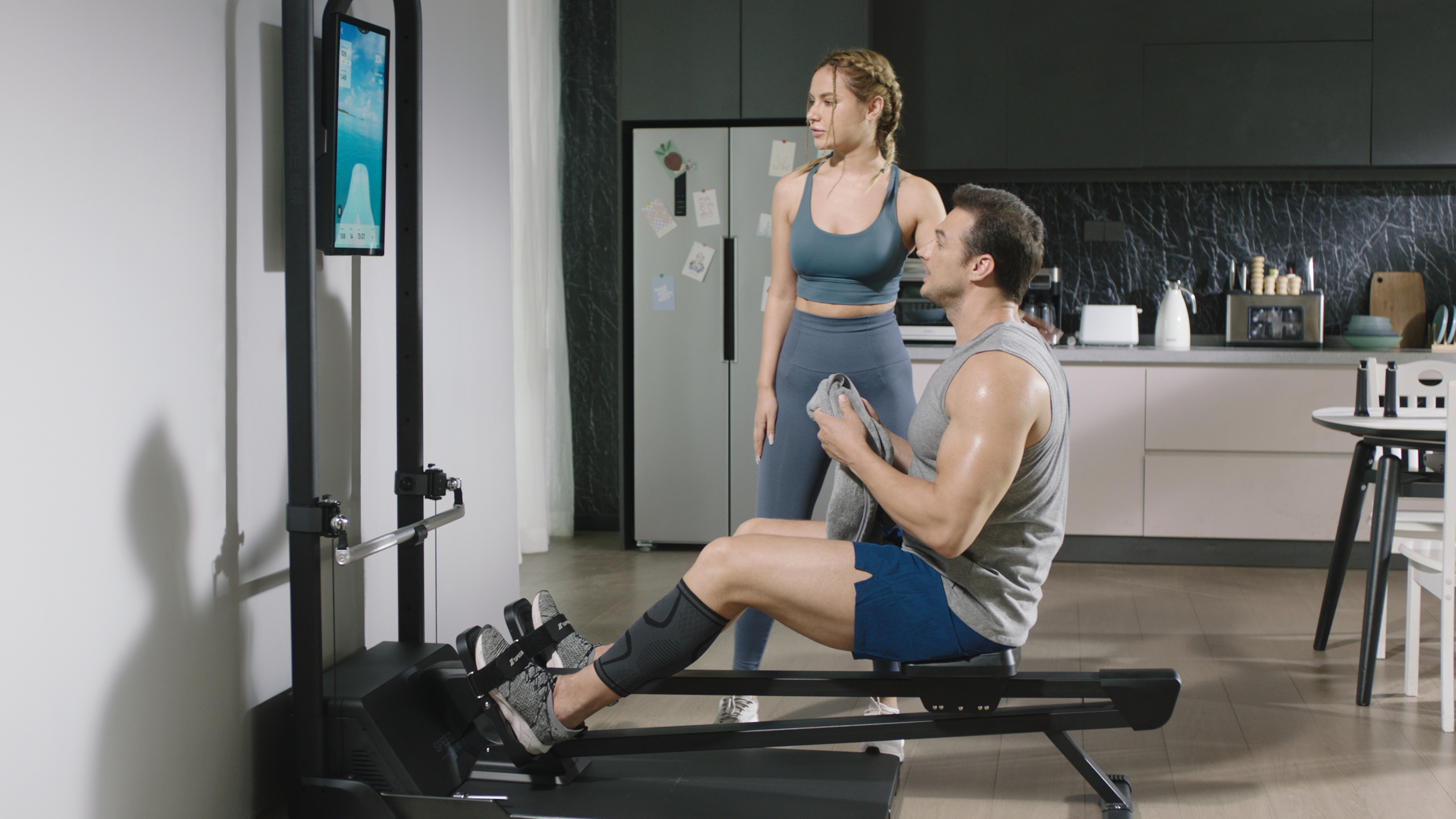 While most fitness machine have a single function, a few advanced machines include what's known as "All-in-One". These are like single one, except that there are multiple of them servicing the fitness as well as strength training all-round, the owing of SPEEDIANCE GYM MONSTER is a great fortune of owing diversified machines of smith machine, rowing and skiing machine, as well as dumbbell/barbell, and kettle-bell at a one-stop station.
As you know, The weight you lift with free weights is limited by your strength, and with traditional free weights, you cannot control for external factors such as gravity and momentum. However, with SPEEDIANCE GYM MONSTER, you can capitalize on the benefits of improving peak muscle force, strength, and hypertrophy to gain your desired training goal.
The dynamic weight adaptive functions as a variable resistance training system which is adjusted in a real time basis, your every phase of every rep will be detected and calculated to check if you are at a mechanical disadvantage during a movement, and then adjusted to optimize the resistance accordingly, it can help you reach new strength gains, faster and safer.
To find the will to workout every day is not always easy, but engage in more variety types of workout tend to be useful for active training. With hundreds of workout programs, SPEEDIANCE intelligent featured with multi-week programs, on-demand workouts, Pro trainer tutorials, and an active Facebook community, which keep you on the fitness road. Whether you prefer to solo enjoy or love the duo participate, you'll find something that inspires you to get moving.
An easy-push knob design ensures easier release of the deck for simple folding and unfolding, wall-drilling is never required, get rid of troubles of wall-damaging or home-moving, just a click, makes this gym monster super versatile without taking up unnecessary space in your home gym.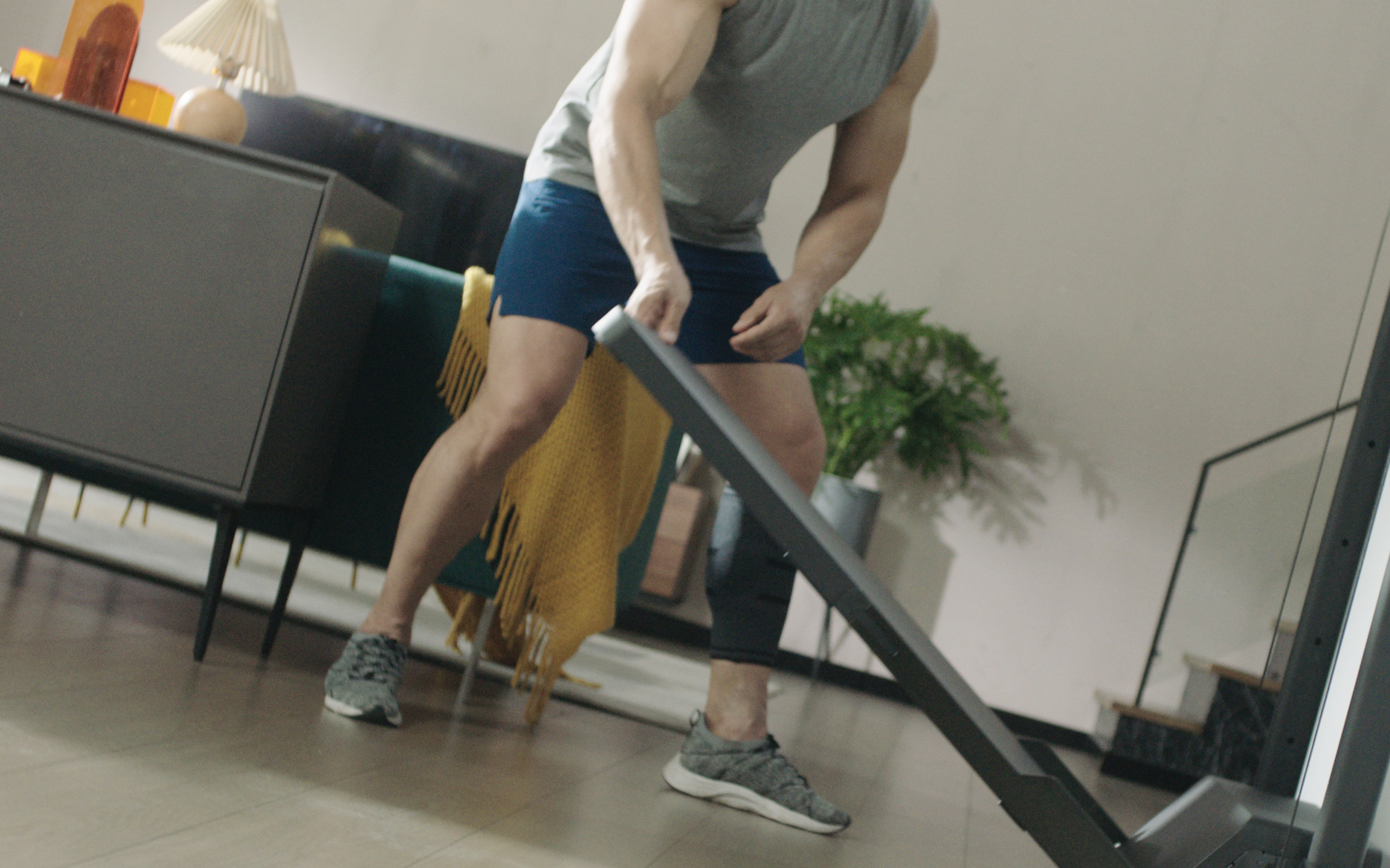 Apart from that, a big wow factor that gives you a strong insight for the SPEEDIANCE GYM MONSTER that keep you from the hassle process of weight on or off from the beginning to the end. Always busy with finding small gaps of attending Cable Crossover or Butterfly in the gym? Endless weight loading on and off? Well, SPEEDIANCE unlocks you from the big headache of loading/unloading one-by-one, just a gently press to make weight varies at your fingertips.